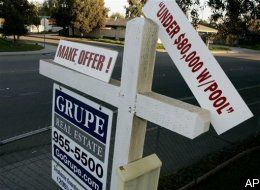 The act of "creating financial structures" IS less valid than making a physical good. As Lincoln said:
"Labor is prior to, and independent of, capital. Capital is only the fruit of labor, and could never have existed if Labor had not first existed. Labor is superior to capital, and deserves much the higher consideration."
Bonddad tries to argue that securitization helped people by making more credit available. Ultimately, credit is unhelpful to an individual because it is debt. If inflation weren't so high and the U.S. still had good-paying jobs producing physical goods, people wouldn't need credit.
But average annual inflation has never decreased since 1956. Inflation is of course a hidden tax on the worker, and it is caused by the presence of too much money in the system. Which of course is caused by things like securitization, which is a product of the fractional reserve banking system.
Don't be fooled--securitization may help the little guy a little bit in the very short run--i.e., he gets a house or a degree--but the grossly inflated prices of things ensure that the little guy is tangled up in debt for literally most if not all his life.
The real beneficiaries of securitization are/have been the big financial institutions, who can create money literally out of nothing and treat liabilities as assets in a way that the little guy is not allowed to do.
About Economy
Read the Article at HuffingtonPost